Our Goal…
Is to be your trusted flood insurance source. We believe the time to get flood insurance coverage is before a flood occurs.
Since flood insurance is a separate part of a homeowner's and commercial insurance policy, we've built our agency around providing the best flood insurance options including products, services, and resources. We are committed to make flood insurance easier and more accessible to renters, homeowners, business owners, and other associated professionals, nationwide
We Opened Our Doors…
In Melbourne, Florida in 2010 after Tropical Storm Fay hit the East Coast.
Though our agency primarily provided coverage within Florida through one of our primary divisions, Florida Flood Insurance, we quickly saw the need to expand our flood insurance capabilities nationwide and in 2010, National Flood Insurance, LLC was born and our national footprint grew.
We Provide…
The information needed to better enable the home owner to protect their home, the business owner to protect their assets, and the associated professional including realtors, title agents, and mortgage brokers to better assist their clients and the properties they own.
In addition, we make it easier for you, our customer, to shop providers, compare rates, understand your coverage, and obtain flood insurance at the cheapest available rate – No matter your location.
Today, our new, sophisticated online quoting process helps you quickly and conveniently attain the most accurate information about your property including your flood zone determination, confirmation if flood insurance is required, and an instant* online flood insurance quote.
Buying flood insurance should be a simple thing – and
at National Flood Insurance, we "insure" it is.
* Instant quotes are only available for zones B, C, and X. High-risk flood zones may require additional information to receive the most accurate quote.
National Flood Insurance
We've Built Our Agency Around…
People.
Taking us from ordinary to extraordinary
Trust.
Valuing our relationships – both internally and externally.
Integrity.
Believing in doing what's right – each day, every day.
Protection.
Our #1 priority – to provide the best flood insurance solutions.
Our Agency By The Numbers
50,000+
Flood insurance quote requests
Thousands
of Satisfied Policyholders
70+
Years of combined flood insurance experience
Would you like to speak with one of our flood insurance experts?
Anytime during regular business hours we're here for you.
If it's after hours, you can always send us an email and one of our agents will reply as soon as possible.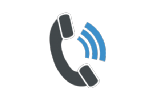 Support by Phone
Talk with a qualified flood insurance agent
Ready to start your flood insurance quote?
It's Fast. It's Simple. It's Accurate.