Let's Answer Your Questions
We aim to not only provide you the best flood insurance coverage solutions, but to better educate you on what flood insurance is, why you need it, and how National Flood Insurance can help. If you have a question about your new or existing policy we didn't answer, please – drop us a line…
1
What does flood insurance cover?
Flood insurance covers physical damage due to rising water to the building and contents (up to a certain limit depending on your policy). Please see the attached document as a guide for what is and is not covered to better understand your flood insurance policy.
2
What is considered a flood?
A flood is when an excess amount of water submerges land that is typically dry. In terms of flood insurance purpose and coverage – a flood is when two or more acres or two or more properties are affected by water rising from the ground up. Though river floodplains and coastal areas are the most susceptible, floods can happen anywhere. It is likely flooding can occur in areas with unusually long periods of heavy rainfall – typically in dry land areas. This is why it is important to carry flood insurance even if your property is in a low- to moderate-risk flood zone.
3
Does homeowners insurance cover flooding?
No.
It is not typical that homeowners insurance covers damage from a flood. Though there are other policies that cover additional risks, floods and earthquakes are usually excluded.
Typically, homeowner insurance policies cover damage caused by threats such as fire, windstorms, hail, lightning, robbery or property vandalism.
Contact one of our flood insurance agents today to find out more.
4
What do I need to get a flood insurance quote?

Your name and address is all you need to get started! We write flood insurance policies nationwide and our new, updated online quoting process quickly and easily gives you the most accurate information about your property including your flood zone, confirmation if flood insurance is required, and an instant online flood insurance quote(depending on your flood zone).
5
Do I need flood insurance for my home or business?

If you live in a high-risk area (zones A and V) and your mortgage is through a government backed lender – yes, flood insurance is required. If you live in a low- to moderate-risk area (zones B, C, and X)- no, flood insurance might not be required. However, with about 20% of flood insurance claims coming from moderate- to low-risk areas, it is strongly recommended to carry flood insurance even in low- to moderate-risk zones. This will guarantee your protection for a very low cost.
6
What is a Flood Elevation Certificate?
A flood elevation certificate (EC) is a tool used to document
and confirm a buildings elevation in high-risk areas relative to the
estimated height floodwaters will reach in the event a major flood occurs.
Learn more about the elevation certificate here including who needs one, how to obtain a copy, and how it is used to estimate your flood insurance premium cost.
7
How do I get flood insurance if
I can't buy it directly through the NFIP?

It's easy!
Simply contact a National Flood Insurance agent.
As a general agent, we can process all flood insurance policies
through either the NFIP or one of our many private carriers.
You can begin your
free online quote here
or you can
contact us
by phone, email,
or live chat if you have additional questions.
8
How much will I pay each year
for flood insurance
The average cost of a policy through the NFIP is about $700 a year,
but your premium cost might adjust depending on your property's flood risk, the type of coverage you need, and the location of your home. If you are in a low- to moderate-risk area, you might qualify for the Preferred Risk Policy (a lower-cost flood insurance policy) that provides building plus contents coverage for as little as $129 PER YEAR! That's just two trips to Starbucks per month to ensure your property is protected.
Did you find the answer to your question?
Have an additional question for one of our flood experts?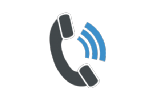 Call an Agent

Chat with us Now