Did you know all 50 states
have experienced economic loss as a result of
flooding in the last five years?
The largest floods in American history (according the National Geographic) have resulted in about $6 billion in damages per year in the United States. According to FEMA, in August 2016 Louisiana flooding damage reached $10 billion.
Even worse – 80% of damaged homes did not have flood insurance.
However, it's not just coastal states that are affected. Multiple areas are susceptible including dams and new housing developments, along with mountainous or coastal regions. In fact, the Mississippi River has caused some of the most deadly and costly flooding in the country.
Reasons a Flood Can Occur
Hurricanes & Tropical Storms
Hurricanes produce storm surges, tornadoes, and often the most deadly of all – inland flooding. More than 60% of our Nation's population lives in coastal states from New York to Texas, Hawaii, and Florida. While storm surge is always a potential threat, more people have lost their lives and suffered severe property damage from inland flooding due to storms over the past 30 years than any other reason.
The deadliest hurricane in US history was The Great Galveston Hurricane in 1900. Leaving about 8,000 deceased, this hurricane was a Category 4 storm and had winds up to 145 miles per hour. This storm, in older documents, was called "The Galveston Flood."
In 2005, Hurricane Katrina had property damages over $108 billion (in 2013 dollars) mainly due to storm surge along the Mississippi coast and the inundation of New Orleans due to the storm surge topping, breaching, and essentially collapsing the levees. A common misconception, however, is that the lower a hurricane category the less of a threat the hurricane will actually be.
Hurricane Harvey was the
second-costliest hurricane
in United States history.
The Reason…Flooding.
Notable Hurricanes & Tropical Storms in History:
Hurricane Ike – (September 2008): Storm Surge exceeded 17 feet
Hurricane Katrina – (August 2005): Storm surge 28 feet around Waveland and Pass Christian, the highest surge on record in the U.S. The surge penetrated six miles inland across most of South Mississippi, and up to 12 miles inland along bays and rivers.
Hurricane Camille – (August 1969): Storm surge of 24 feet in South Mississippi set a U.S. record that would later be exceeded by Hurricane Katrina.
The Great Galveston Hurricane – (September 1900): Storm surge of 8 to 15 feet inundated the whole of Galveston Island.
Hurricane Sandy – (October 2012): Storm surge of 13 feet hit New Jersey coast and New York City flooding streets, tunnels and subway lines and cutting power in and around the city.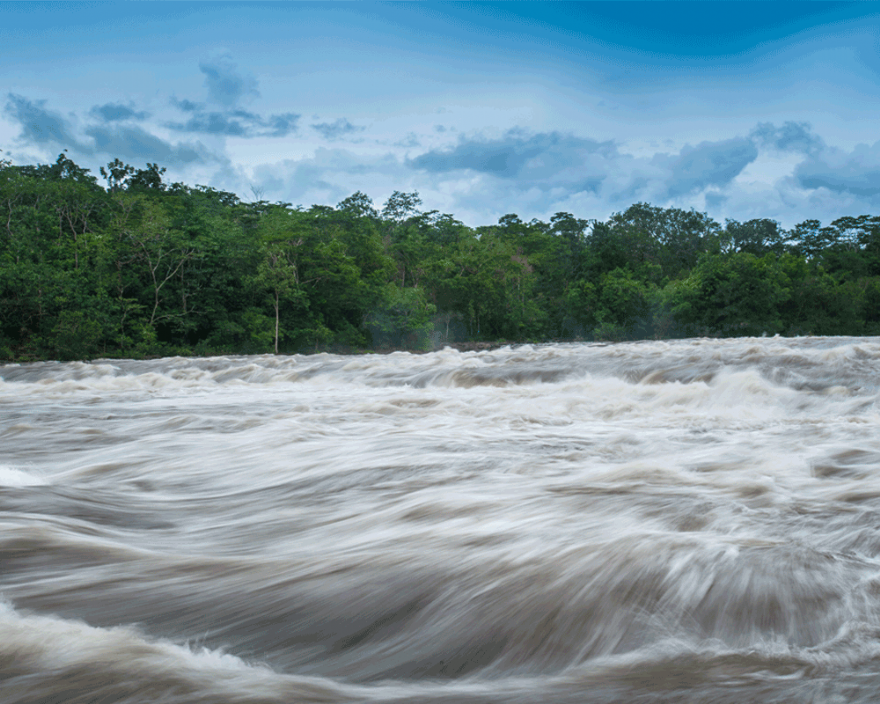 Flash Floods
Flash floods can happen with virtually no warning and cause flooding in as little as seconds. Highly developed areas are predisposed to flash floods because of their inability to absorb water thanks to the amount of concrete and other impervious surfaces. Drainage systems can also become overwhelmed if they become blocked with debris, leaving water with nowhere to flow. Flash floods can also happen in mountainous regions where steep areas can route water into a canyon not large enough to handle the amount of water.
Notable Flash Floods in History
The Great Flood of 1889 – Johnstown, Pennsylvania: The most famous flash flood and one of the all-time worst disasters in American history when the South Fork Dam 14 miles upstream from Johnstown collapsed.
Rapid City (June 1972) – South Dakota: due to excess rain (areas as much as 15"), water rushed through Rapid Creek at a rate of 50,000 cubic feet per second.
Big Thompson Canyon (July 1976) – Colorado: due to excess rain fall (12" in just two hours), the Big Thompson River, normally two feet high turned into a raging flash flood 19 feet high.
River Overflow
The Continental United States encompasses nearly 3.2 million square miles. Of those total square miles, about 2.9 million of them are land, and just over 160,000 are water, including rivers with their many branches that snake throughout the country.
Major Rivers: Arkansas, Canadian, Colorado, Columbia, Mississippi, Missouri, Ohio, Pecos, Platte, Red, Rio Grande, St. Lawrence, Snake, Tennessee
Major River Basins: Pacific Northwest Basin, California River Basin, Great Basin, Lower Colorado River Basin, Upper Colorado River Basin, Rio Grande River Basin, Texas Gulf Coast Basin, Arkansas-White-Red Basin, Lower Mississippi River Basin, Missouri River Basin, Souris-Red-Rainy Basin, Upper Mississippi Basin, Great Lakes Basin, Tennessee River Basin, Ohio River Basin, South Atlantic-Gulf Basin, Mid-Atlantic Basin, New England Basin
Major Lakes: Crater Lake, Great Salt Lake, Jackson Lake, Lake Erie, Lake Huron, Lake Michigan, Lake Okeechobee, Lake Ontario, Lake Pontchartrain, Lake Superior, Lake Tahoe, Pyramid Lake, Yellowstone Lake, Salton Sea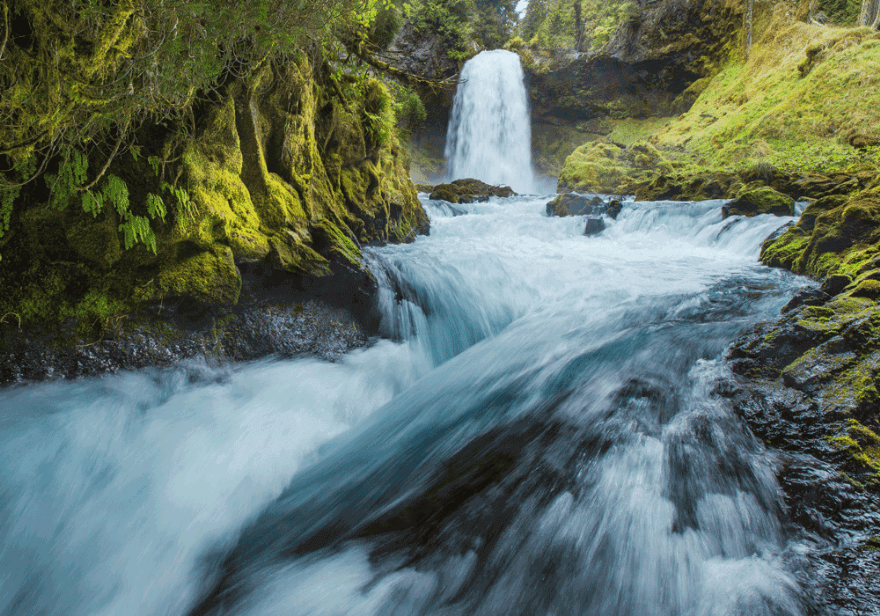 Notable River Overflows in History:
Mississippi River – 1927: The most devastating river flood in U.S. history occurred during April and May of 1927 when the Mississippi River flooded 16 million acres of land across Arkansas, Illinois, Kansas, Kentucky, Louisiana, Mississippi, Missouri, Oklahoma, Tennessee, and Texas. In total, the Mississippi River Flood of 1927 caused damages beyond $400 million.
Ohio River Flood – 1937: The Ohio River Flood of 1937 wreaked havoc in January and February of that year, flooding Kentucky, Ohio, Illinois, and Indiana. River flooding in Cincinnati, Ohio reached 80 feet, the city's record. In Louisville, Kentucky, the flood level hit 57 feet, leaving 70% of the city flooded. By the time the floodwaters receded, one million people were rendered homeless, 385 people were dead, and property damage reached $500 million.
The Great Floods of the Mississippi and Missouri Rivers – 1993: It is estimated that the vast majority of the 700 agricultural levees along the Missouri River had overflowed or had been destroyed, and many areas saw flooding that lasted nearly 100 days. The damages reached in excess of $15 billion.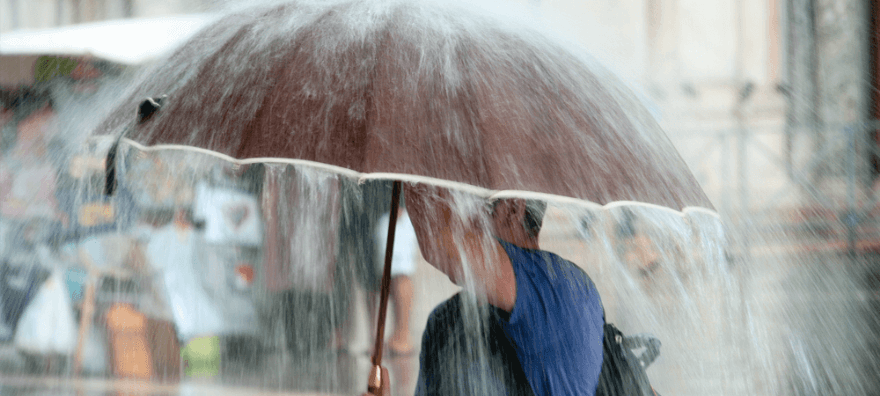 Regional Floods & Excess Rainfall
Different areas of the United States receive inclement weather on a seasonal basis. Winter or spring floods can occur as a result of rainfall and snowmelt which can quickly overwhelm an area, especially if the ground is frozen and cannot absorb the water. If seasonal rains are higher than normal, already saturated ground can produce the same result.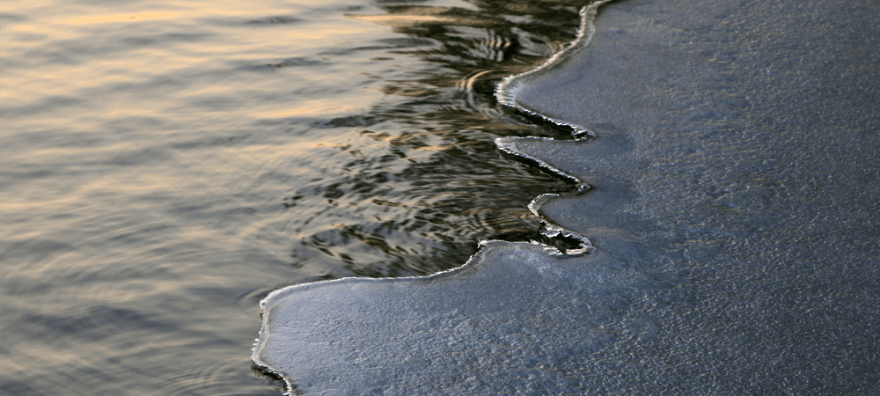 Ice Jams
Frozen or partially-frozen rivers can experience ice jams if ice breaks free and blocks the water from flowing normally. These ice dams can cause the river water to backup and overflow its banks. Once the jam is no longer an issue, the water is released and can cause flash floods further downstream.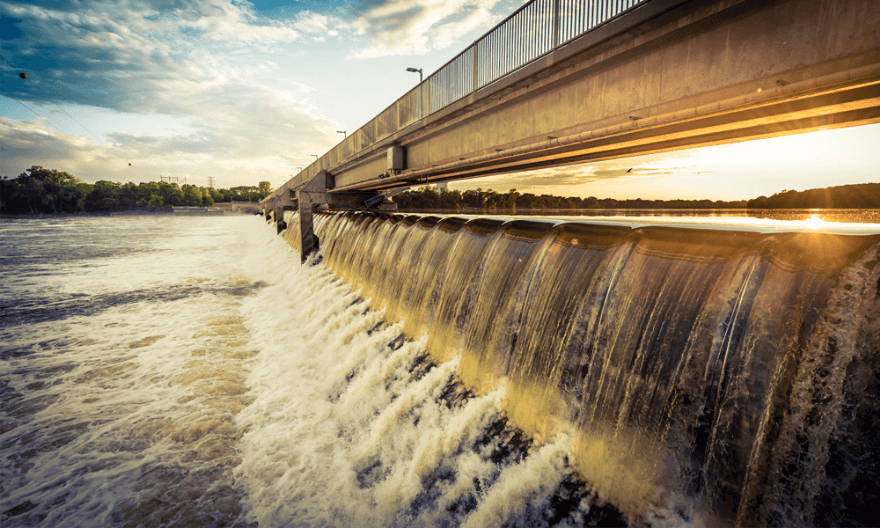 Dam & Levee Failure
Built to mitigate flood events, dam and levee specifications are designed to withstand a flood's risk of occurrence. Sometimes floods larger than the estimated risk occur which can cause an overflow, or a partial or total failure of the dam leading to catastrophic floods, both in terms of life and damage.
Notable Dam and Levee Failures in History:
Two of the most remembered levee disasters in U.S history both devastated New Orleans:

After the Great Mississippi Flood of 1927;
After Hurricane Katrina in 2005
Know the Facts. Learn the History. Get the Coverage.