National Flood Insurance
---
A leading flood insurance agency,
with the ability to write in all 50 states.
There is an easier way…
And it starts by finding an agent who cares about finding you the right protection.
That's what you get with National Flood Insurance.
Though we are a top flood insurance agent in the U.S.,
it's not just because we've provided over 21,000 nationwide quotes.
Our team:
Has unmatched expertise at what they do –over 60 combined years of experience
Provides the latest tools and resources for the most accurate quoting
Provides each customer with professional claims and renewal assistance
Has strong, long-term relationships with our private carriers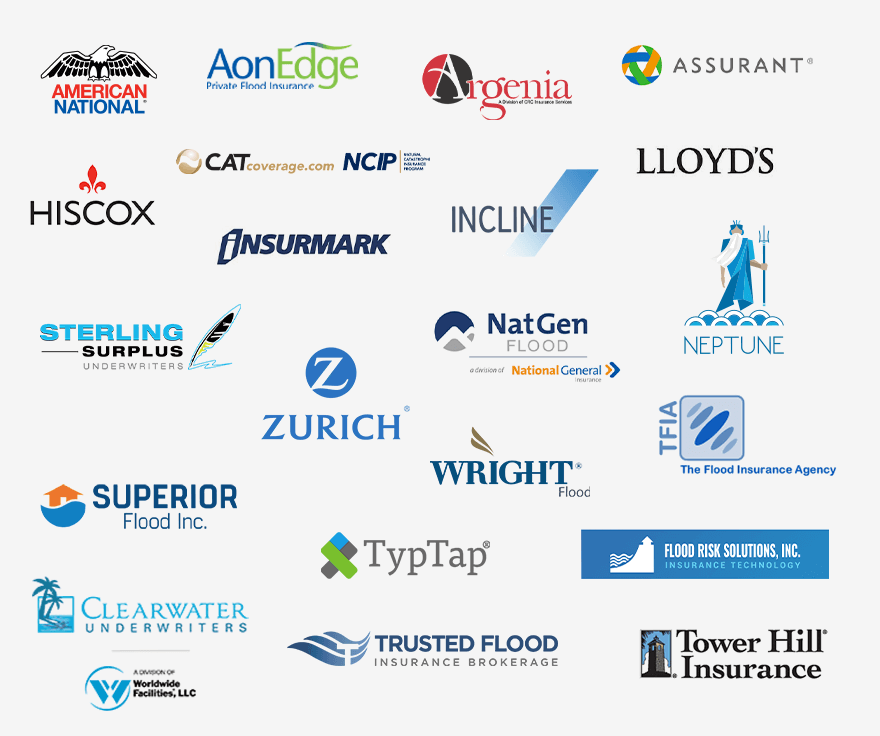 Private Carrier Options
Even though private carriers have always been able to provide flood insurance coverage and quotes – private flood policies were not always accepted for federally backed mortgage lenders. Today they are and now, you have a choice!
Private carrier flood insurance policies are market-based. This means, yearly premiums adjust with the market and can possibly be more competitive in price than those offered through the government back NFIP (depending on the coverage needed and the properties flood zone).
Our agents understand the importance of having the right protection.
We also understand the importance of having more than one option – which is what we strive to provide you.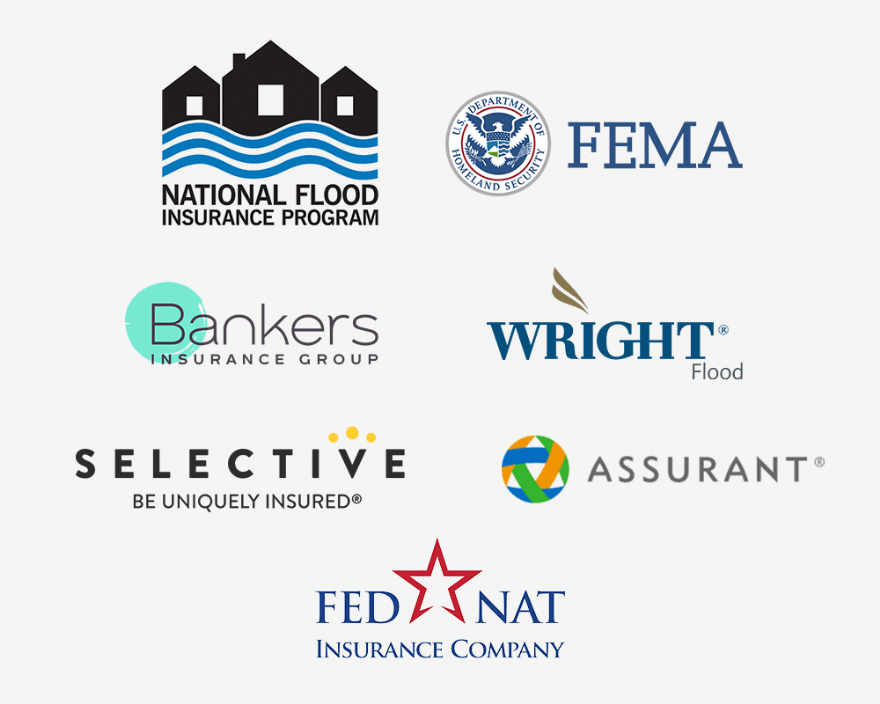 National Flood Insurance Program (NFIP) Option
The National Flood Insurance Program (NFIP) is administered by The Federal Emergency Management Agency (FEMA) (a government backed program).
The NFIP's goal is to reduce the impact of flooding on private and public homes and buildings and we work closely with them to offer affordable flood insurance to homeowners, renters, and business owners, nationwide.
National Flood Insurance provides extensive knowledge of both flood insurance and current National Flood Insurance Program (NFIP) legislation. Whether you need flood insurance in North Carolina, Florida, Texas, or California – our dedicated agents are happy to assist you with all of your flood insurance needs, including addressing any questions or concerns.
Remember, you can only purchase flood insurance through an insurance agent – whether through NFIP or private carrier
Our agents are happy to help provide you direct access to either the NFIP or our private A+ rated carriers to get a flood insurance quote and policy, today.
Your Flood Insurance
Claim Help Center
What's Needed to File a Claim?
1
Policy Number
2
Phone Number
3
Email Address
Things to Know About Your Claim
Separate damaged/undamaged property and protect undamaged property
Don't throw anything away until an adjuster has seen it (take photos)
Don't sign a cleaning/remediation contract without an adjuster's OK
Make a list of damaged property and gather documentation (receipts, etc.)
Still have questions about filing a claim?
Find the carrier information you were looking for?
Ready to start your flood insurance quote?